I think just about anything can inspire you and give you ideas for a story.
I was inspired to write a whole novel set in the 18th century after seeing a pair of flintlock pistols in a National Trust house. They were just so cool, and I had to write about them.
Then there's music. If you listen to the lyrics of songs, you can often find little lines or even whole meanings that really grab you. For example, I had listened to Coldplay's Viva la Vida like a hundred times, then one time I actually really listened, and it almost made me cry. It was so sad – he was the King, and he had all this hope… but then it all went downhill with revolutionaries wanting to kill him. Maybe it's a little dramatic, but things like that can give you sudden inspiration.
More recently, I've been listening to Florence + the Machine, and I love the eerie, dark tone of her music. It finally kicked me into writing VL, which I had been thinking about for a while.
Perhaps an odd source of inspiration, is fashion. I get 2 to 3 fashion magazines a month, mainly for the photoshoots. They can give you characters, tone, plot ideas, scenes – everything.
This is a picture from one of my favourite shoots (taken from Elle UK).
Models too give me inspiration. Unlike actors – who you associate with films and the characters they play – models are easier to imagine as your own character.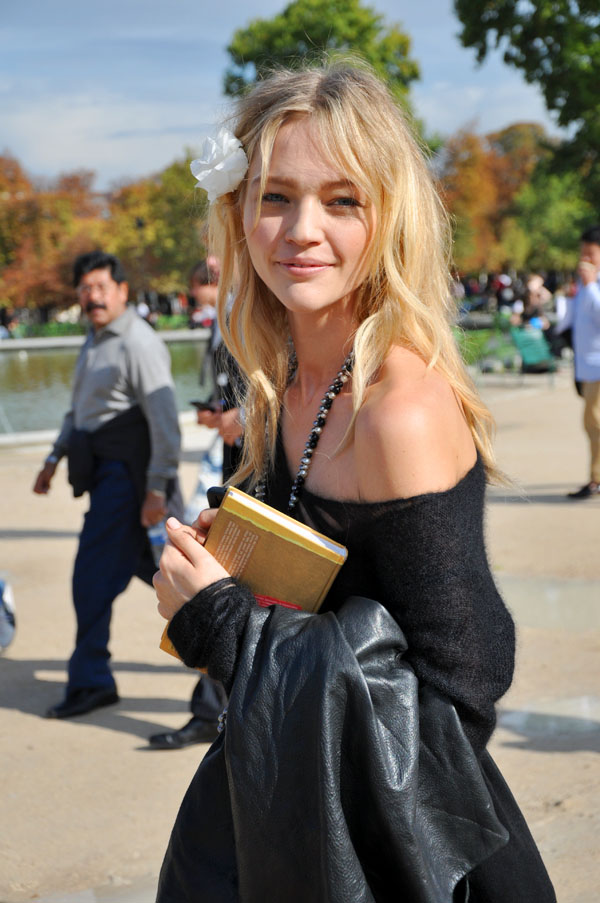 Sasha Pivovarova gave me the idea for a WHOLE character.
Anyway, my point here is, if you're looking for it, I think inspiration and ideas can come from just about any source.
So what about you? Is there anything that grabs your attention, that makes you go 'wow, that's completely awesome, I want to write about that'? I'd love to hear.